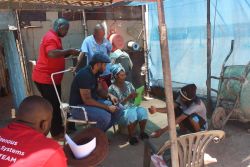 Posted on November 19th, 2016 in Mariental
As a National Project to preserve IK two teams from NUST (FCI) and UNAM (MRC) embarked on a trip to conduct research in Hardap region. The NUST Team primary focus was to test a co-designed tool which records IK and to develop a community engagement, while the UNAM team concentrated on collecting indigenous plants using a survey. The team from NUST consisted of Gereon Koch Kapuire, Michael Chamunorwa, Gatsen Tjirare and PT Tjituka.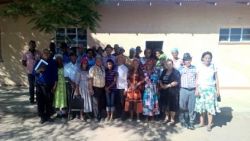 Posted on April 12th, 2016 in Mariental
1. Introduction / Purpose of the trip
This article is intended to present the outcomes of the community engagement workshop that took place in Mariental on the 12th of April 2016. The objective of the workshop was to get prior informed consent (PIC) to get permission from the Namas Traditional Authority (NTA) from //Karas region to carry a survey on medicinal plants, food and beverages. Moreover, the workshop was to provide awareness about the Access Benefit Sharing (ABS). ABS refers to the ways in which genetic resources may be accessed and how the benefits that result from their use may be shared. Namibia's ABS legislation to regulate and control genetic resources and associated traditional knowledge is in working progress.