As a National Project to preserve IK two teams from NUST (FCI) and UNAM (MRC) embarked on a trip to conduct research in Hardap region. The NUST Team primary focus was to test a co-designed tool which records IK and to develop a community engagement, while the UNAM team concentrated on collecting indigenous plants using a survey. The team from NUST consisted of Gereon Koch Kapuire, Michael Chamunorwa, Gatsen Tjirare and PT Tjituka.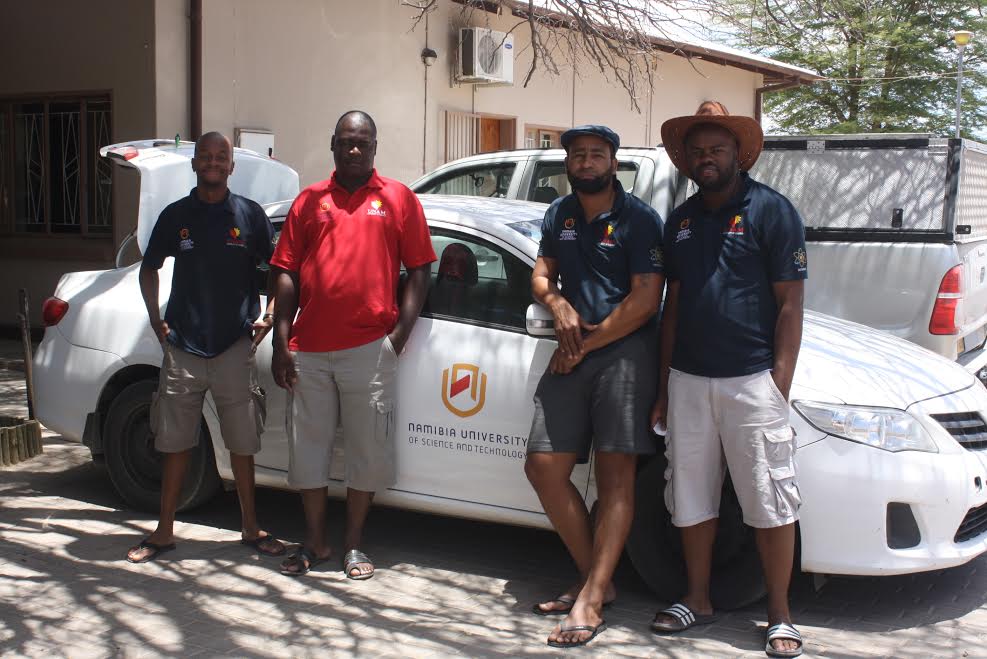 We set out to Gibeon village in the Hardap region on the 19th of November 2016. We arrived in the village around mid-morning. Upon arrival, a local translator took us to the homestead of a native knowledge holder who unfortunately could not participate in our intended session. As a result he took us to the homestead of another knowledge holder. The knowledge holder was not present at her homestead and the team waited for her to return. We waited outside her homestead while the translator explained to her the reason of our visit. Seven people were part of the session, the four researchers, one translator, the knowledge holder and her teenage son. All discussions were held in Afrikaans as the translator was more proficient in this language. The translator translated what the researcher said to the knowledge holder in their native Nama language. The knowledge holder's son also assisted in translating. The community was selected, due to the rich cultural heritage it is associated with.
The objectives of the trip were as follows:
a) Identify a native elder from the village to be a champion for future technology testing sessions.
b) Engage the community members to create awareness about the greater Indigenous Knowledge preservation project.
c) To test the existing technologies that were co-designed with a community from the Kunene region
d) Liaise with the UNAM team to get updates on the state of the National database project